At the heart of Hrishikesh Mukherjee's charming Guddi, an ode and indictment of Bollywood in equal parts, lie a suggestion that cinema is a beautiful illusion. Those actors who play bad people on screen are not necessarily all that bad in real life. Hrishida cites Pran as an example. Guddi, the star-struck girl played by Jaya Bhaduri, is terrified of Pran's scheming screen villainy. She warns her idol Dharmendra to stay away from him. But Dharmendra laughs it off, explaining that Pran, contrary to popular perception, is a gem who goes out of his way to help friends and colleagues. "This man is very generous like Hatimtai," This scene from Guddi perfectly illustrates Pran's position in Hindi cinema, the ultimate screen baddie who gave the screen baddie a good name.
Pran's celluloid portrayals of villains are the most remembered. Numerous untrue stories abound of the fear he invoked in the audience. Women had been whisked away from drawing rooms when Pran was invited to tea: The boundaries between the screen and real-life were very porous. So effective was his acting that it said that people stopped naming their children Pran because of his villain roles.
What made him such an enduring villain? I think it was the air of menace radiating from his screen personae. The eyes had that eerie aura about him.
But what springs to mind immediately is his clean and gentlemanly image in an industry driven by controversies and scandals. This man belonged firmly to the old school, a key member of that extraordinary league of gentlemen that included Ashok Kumar, Dilip Kumar, Dev Anand and Raj Kapoor. He had a special bond with them, as they (except Ashok Kumar) all shared a common North frontier ancestry.
Among supporting actors, Pran remained one of the highest-paid in Hindi cinema. Pran and Ashok Kumar remain the only male actors in Hindi cinema to have relished many successful films throughout their active careers without any low phase in their long careers. With his range including black deeds, heroics, comedy, emotions and even songs, Pran is counted as one of Hindi cinema's all-time legends. His unique dialogue delivery, booming, clear voice and lucid characterisations have engraved the memories of his movies in our minds forever. This man with style, substance and sophistication remains Hindi Cinema's most beloved villain.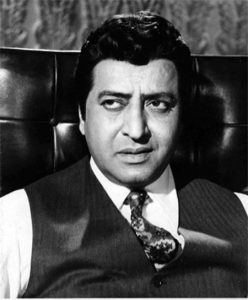 Pran was paid more than his co-stars, who played lead heroes at the peak of his career. In the 1970s, only Rajesh Khanna was paid more than Pran. In the 1950s and 1960s, only Dilip Kumar, Dev Anand, Raj Kapoor and Rajendra Kumar were paid more than Pran. Not many know that Pran was paid more than Amitabh Bachchan. Apparently, for the original Don, Amitabh Bachchan was paid Rs 2.5 lakh while Pran was paid Rs 5 lakh.
Now imagine against this backdrop that in his first job as a photographer, Pran earned a monthly salary of Rs 200. He gave up the job to act in films for Rs 50 a month in Yamla Jat. Pran started his career in 1939, even before Raj Kapoor, Dev Anand, and Dilip Kumar entered the film industry. Pran married Shukla in 1945. He was 25 then and had already acted in six films. This union lasted for nearly 70 years without any hiccups in the marriage.
After the partition, young Pran was forced to shift to Mumbai with a newly wedded wife and year-old son. According to Pran, one of the most precious things he lost in the Partition was his dog. When Pran became famous, he had many dogs, and strangely he named his dogs Bullet, Whisky and Soda.
Somehow, Pran was left out of the trio of the golden age of Hindi cinema in the '50s and beyond. The Big Three – Dilip Kumar, Raj Kapoor and Dev Anand- ought to have been the Big Four with him on board. Not only did Pran, a character actor par excellence, act in numerous films with the legendary superstars; films in which he was the villain – Munimji (1955), Ziddi (1948), Devdas (1956), Madhumati (1958), Ram Aur Shyam (1967) and Jis Desh Mein Ganga Behti Hai (1960) among others – would not have had the same, enduring impact, had the versatile actor not been in them. His exemplary villainy made the leading men appear more heroic or virtuous, and the darkness of his varied personae made the heroes shine brighter.
Pran was famous for his one-liners in many films, but he teamed them with different mannerisms. In the movie Badi Behen, Pran adopted the trademark action of blowing perfect smoke rings while smoking his cigarettes. Blowing smoke rings, different smoking styles, tossing a coin all added to his aura as a villain. Pran's favourite word, 'Barkhurdaar,' became immensely popular. In "Maryada" (1971), he inverted a lit cigarette in his mouth, using his tongue and placed it back between his lips or in "Dus Lakh" (1966), he smoked a cigar as if he was playing the flute. In Raj Kapoor's Jis Desh Mein Ganga Behti Hai, Pran added a specific trait to his body language as Daku Raka, repeatedly running his index finger inside his collar.
Pran acted in around 350-400 films. Following are my personal favourite roles enacted by Pran in his long career.
1. Aah – Tremendous benevolence & grace
2. Halaku – Fierce get-up of a tyrant & Iranian Emperor
3. Madhumati – Rediating menace thru his autocratic style
4. Jis Desh Mein Ganga Behti Hai – Unforgettable & ruthless Raka
5. Gumnaam – The audience was convinced that nobody else could be the murderer till the time he was on screen
6. Ram Aur Shyam – Cruelty personified as whiplashing brother-in-law
7. Upkaar – Who can forget Malang Chacha?
8. Johnny Mera Naam – Strived to humanise the proverbial anti-hero
9. Heer Ranjha – Bitter, kohl-eyed and troublemaking handicapped uncle
10. Victoria No. 203 – Jodi of Raja & Rana (with Ashok Kumar)
11. Parichay – Stern faced grandfather with a heart of gold
12. Dharma – The title role of the dacoit
13. Zanjeer – His portrayal of Sherkhan is considered to be among one of his most beloved roles
14. Kasauti – A character with a peculiar Nepali accent
15. Amar Akbar Anthony – A regular burning cigarette and eye-catching beard
16. Karz – A very creepy look
17. Isi Ka Naam Zindagi – Doddering older man who won't die (the hero of this film was then awkward Amir Khan)
18. 1942 A Love Story – Dignified performance of a patriot, Abidali Baig
19. Dil Diya Dard Liya – Notorious Thakur
20. Majboor – The famous Michael DeSouza
21. Kab Kyun Aur Kahan – Absolutely menacing
The other films with his memorable roles were Tumsa Nahi Dekha, Bramhachari, Kashmir Ki Kali, An Evening in Paris, Patthar Ke Sanam, Bobby, Kaalia, Sharabi, Be-Imaan, Don, Adalat, Aansoo Ban Gaye Phool.
He received three Filmfare Awards in the Best Supporting Actor category for Upkar, Aansoo Ban Gaye Phool and Be-Imaan. However, in 1973 when he was awarded for his role of constable Ram Singh in Be-Imaan, he refused to accept the award, stating that the Filmfare Award for Best Music Director should have gone to Ghulam Mohammed for Pakeezah and not to the musical duo Shankar Jaikishan for Be-imaan. He was also awarded Padma Bhushan and was conferred Dadasaheb Phalke Award at the fag end of his life.
Pran worked with four generations of the Kapoors — Prithviraj Kapoor, Raj Kapoor, Shammi Kapoor, Shashi Kapoor, Randhir Kapoor, Rishi Kapoor, Rajiv Kapoor and Karisma Kapoor. During the shoot of Bobby, Raj Kapoor couldn't afford Pran's fee, and Pran agreed to do the film with a signing amount of Rs 1; such was their friendship.
By the late 1960s and 1970s, Pran underwent a remarkable reinvention. The man who made a career terrorising some of our favourite screen idols switched to character roles, and he must mainly thank Manoj Kumar for the same. It's a tribute to Pran's versatility and personal goodwill that the audience accepted this switch so quickly and naturally as if he was never the dreaded villain the viewers had once loved to hate.
For a character actor, it is unusual that Pran left behind dozens of hit numbers picturised on him. These include Zanjeer's Yaari hai imaan, Upkar's Kasme vaade, Victoria No 203's Do bechare, Majboor's Daaru ki botal (with its Christian and Konkani inflexions) and Kasauti's Hum bolega toh (with his playful Nepali impression) deserve special mention.
In particular, Pran also had a significant role in comedy films starring Kishore Kumar and Mehmood. Pran's memorable collaboration with Kishore Kumar in films like Half Ticket, Pehli Jhalak, Naya Andaz, Aasha, Bewaqoof, Ek Raaz, Jaal Saz can't be forgotten. Although he played a sophisticated crook in Half Ticket, he was in complete sync with Kishore Kumar's brand of tomfoolery to display a rare sense of humour, especially in the hilarious picturisation of Aake Seedhe Lagi.
In a prolific career spanning nearly half a century, Pran has alternated between many outfits, looks, and accents to bring hundreds of screen characters alive. Whether Raaka, Michael, Gajendra, Malang Chacha, Rana or Kishanlal, successive moviegoers have discovered something new about Pran and his novel approach to his work. He's a mainstay in the minds of Indian audiences, a permanent fixture without whom our memories of Hindi cinema would remain simply incomplete.
However, one will find it impossible to digest that even after a career in Bollywood for more than 50 years, Pran had difficulty reading Hindi. Hence, he would ask his writers to write the dialogues in Urdu.
Indeed, Pran had a style very much his own. One of the many mannerisms about him that the masses loved was his chic dressing style. How he smoked – second perhaps only to Ashok Kumar, who made smoking a cigarette on screen seem utterly fashionable. Pran redefined the Hindi film villain, making him stylish and gentlemanly. And the many who followed – Ajit, Amrish Puri, Prem Chopra and Gulshan Grover, to name just a few – owe him a huge debt.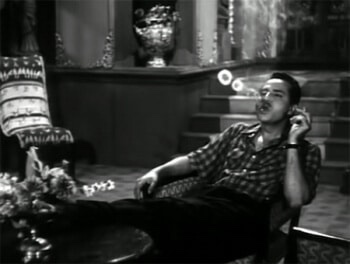 Pran's biography is titled …And Pran, because in most of his movies, his name in the credits would appear last and read as …and Pran. Sometimes, it would be… above all Pran.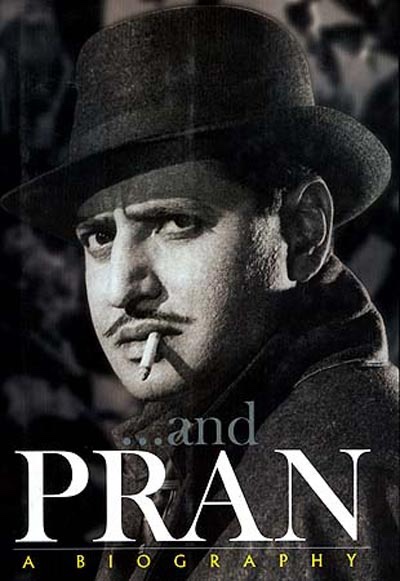 My tribute to Bollywood's greatest villain of all times, Pran Saab!!!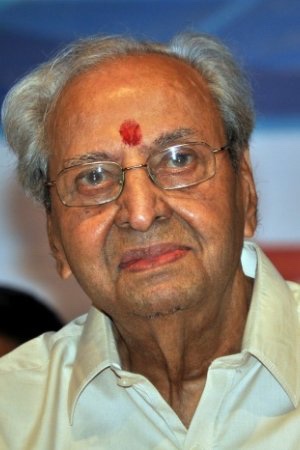 Yeshwant Marathe
#bollywood #villain #pran