"Thrice he (Zbyszko) got up and made a futile attack – when India's vast superiority in the open display was at once apparent – and he was only too glad to resume his prone position." This is how The Times (London) had described the match between Ghulam Mohammad Baksh Butt (popularly known by his Urdu initials as Gama Pehlwan) and Stanley Zbyszko, the reigning Wrestling World Champion, played in London on 10th September 1910.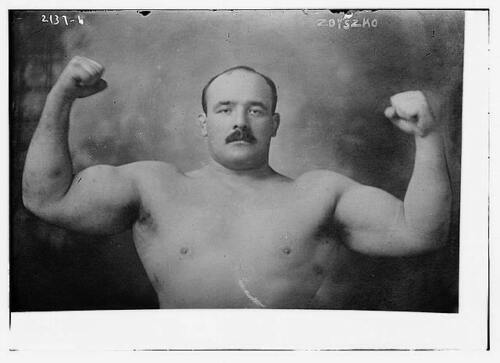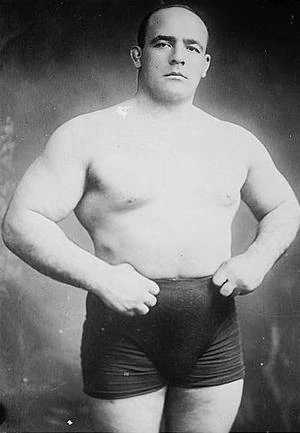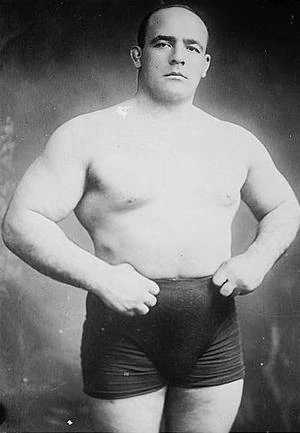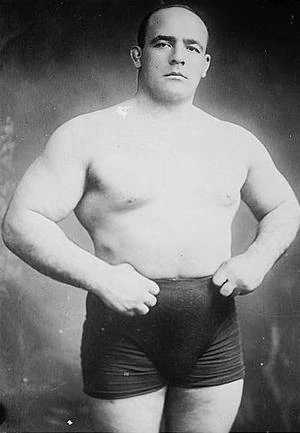 While most of us have heard of Gama as one of the greatest wrestlers the world has ever seen, rarely do we appreciate his contribution to the freedom struggle. Born in 1880, in Amritsar, into a family of wrestlers he was winning titles from an early age. He defeated some of the finest Indian wrestlers at a competition organized by Raja of Jodhpur at the age of 10. In the early 1900s, he won wrestling competitions across India as a Court Wrestler of Datia State (now in Madhya Pradesh). He won at every tournament held at Gwalior, Indore, Bhopal, or any other princely state. 
Gama was considered unbeatable by 1909. This was also the time when the revolutionary nationalist movement was picking up pace. Leaders like Savarkar, Lajpat Rai, Bipin Chandra, Tilak, Ubaidullah, etc were talking about challenging the myth of the superior physical strength of the Europeans. Indians desperately wanted to prove that they were not inferior. This much-needed oxygen for nationalism came from Gama. 
Sarat Mitra, a rich nationalist Bengali businessman, took Gama, his brother Imam Baksh, Ahmed Baksh, and Gamu to London in April 1910. Mitra wanted to dismantle the belief that Europeans held superiority in physical strength over Indians. And, who could have been a better warrior than Gama to prove this? An open challenge was advertised in newspapers and magazines to fight with Gama. 
On 10th September 1910, Gama met Stanley Zbyszko, the reigning World Champion, in front of 12,000 people in London. Zbyszko went into a defensive position and sat on all fours so that it was difficult for Gama to move him. After two and a half hours, the match was called off due to fading light. The press criticised Zbyszko for being so defensive and a rematch was scheduled for next Saturday. On the next scheduled date, Gama kept on waiting as Zbyszko fled from London (he was a Polish) and Gama was declared a winner.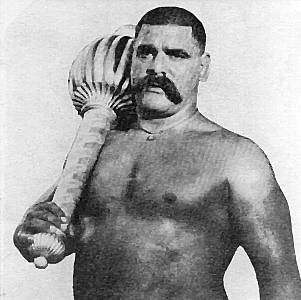 This win had the desired effect in India. Much before the match, an Editor of a London-based magazine wrote that he had received letters from India pointing out that if Indian wrestlers led by Gama won it would boost seditious feelings against the British crown among the Indians. The apprehension wasn't wrong either. The Indian nationalist press presented the victory as a triumph of Indians over the west. It did not take much time when he was hailed as 'Krishna of Kaliyug' and 'Bhim', who would fight with evil in a battle for truth. No prizes for guessing who were Kauravas in this battle.
Gama returned to India as a national hero and was invited to that year's Annual Indian National Congress Session at Allahabad (now Prayagraj). The Maharaja of Patiala took him under his service. In 1928, the Maharaja of Patiala arranged a match of Gama with Zbyszko at Patiala. A new stadium was erected with a capacity of 40,000 where the match was to be played. Nawabs, Maharajas, and Governors from across the country came to witness the match on 28 January. The match was again advertised as India versus the West. The match was one of the shortest wrestling matches in history as Gama sent Zbyszko crashing to the ground within 42 seconds. The whole stadium, 40,000 people, erupted in one voice and cheered with cries of "India has won! India has won!". 
Joseph S Alter of the University of Pittsburgh, Pennsylvania, USA, writes, "Gama came to embody a complex set of ideas regarding Indian national identity and the subject position of that identity about both colonial power and Indian middle-class consciousness." He further says, "As a national hero he (Gama) came to represent the Freedom Struggle."
@ Yeshwant Marathe
yeshwant.marathe@gmail.com
Thanks, Prashant Naik, for his inputs