Badshah Cold Drinks
Whether you're on a shopping trail at Crawford Market or not Badshah is a must-visit for their amazing falooda and sherbets.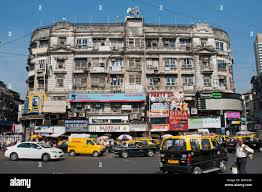 During the peak summer, the nicest place to go to is the Badshah Cold Drink and Annexe at Crawford Market in Bombay. Go in the heat of the afternoon, when the sun is at its zenith, walk through the ground floor, with the miniature mango trees on each table, past the proprietor sitting at the Galla in time-old Irani style, climb the staircase and go through the glass door into the mezzanine, return the smart salute of the uniformed doorman, then settle down on a table.
What Makes It Awesome
Do you know why I love Badshah at Crawford Market so much? Because they make the most amazing falooda, sherbets and fresh juices. Let's prep you on what to order – first up, when you're there without a doubt order their amazingly delicious royal falooda (Rs 135) which is a heavenly combination of milk, sev, sabja, red rose syrup and vanilla ice cream. They come in huge glasses filled to the brim. They taste extremely yummy and are available in many flavours. And for that price, it's a fabulous deal because it's also very filling.
I have been to this place since my childhood days. On every trip to Crawford market, the family had to make a visit for a shopping break at this restaurant for its breath-taking tastes and flavours. It's incredibly crowded because of the amazing taste that they offer. Ambience-wise this place is very simple, like any other small restaurant, nothing fancy about that place. The service is very quick and the waiters very polite.
Where and how did it start? 
Badshah refers to B.A.Badshah who had seven Badshah fruit juice shops in Bombay in the early 1900s. He was a kind man and a good employer, and as it happens with such persons, he died at the early age of 38, leaving no children. So, by his will, he left each of his seven shops with one of his loyal servants. The Badshah at Crawford Market was inherited by Merwan Jehangir Irani, Badshah's manager. 
Enter Aspi Irani, a 12-year-old boy who came to Bombay from Iran and started working at Badshah, cleaning the place, the dishes, and arranging the fruits. Merwan Irani was impressed with the little boy. When he grew up, he gave him his daughter Yasmin in marriage and his shop. The shop is now 117 years old! Aspi passed away in 1996, but Yasmin has survived him and runs the place with her daughter Behnaz's husband, Behram P. Zadeh, and Salambhai as partner
Being Iranis, the speciality of the shop, naturally, is the falooda, Zoroastrian Persia's national drink. About 65 per cent of the Bombay Badshah's total business is in the falooda, tall, cooling milk-and-syrup drinks.
When you're in SoBo the next time, make sure you make a trip to Badshah. Its value for money and deliciously amazing cold drinks will make you want to come back for more. This is a perfect place to go after a heavy shopping spree for some rest for your feet. However, please remember that if you visit there you will need to wait for a while or need you will need to share your table with other customers.
Hence Badshah Cold Drinks is a, without doubt, Iconic Restaurant which made Falooda, a Persian Delicacy more famous in our Good Old Bombay.
@ Yeshwant Marathe
yeshwant.marathe@gmail.com
Thanks, Prashant Naik, for his inputs